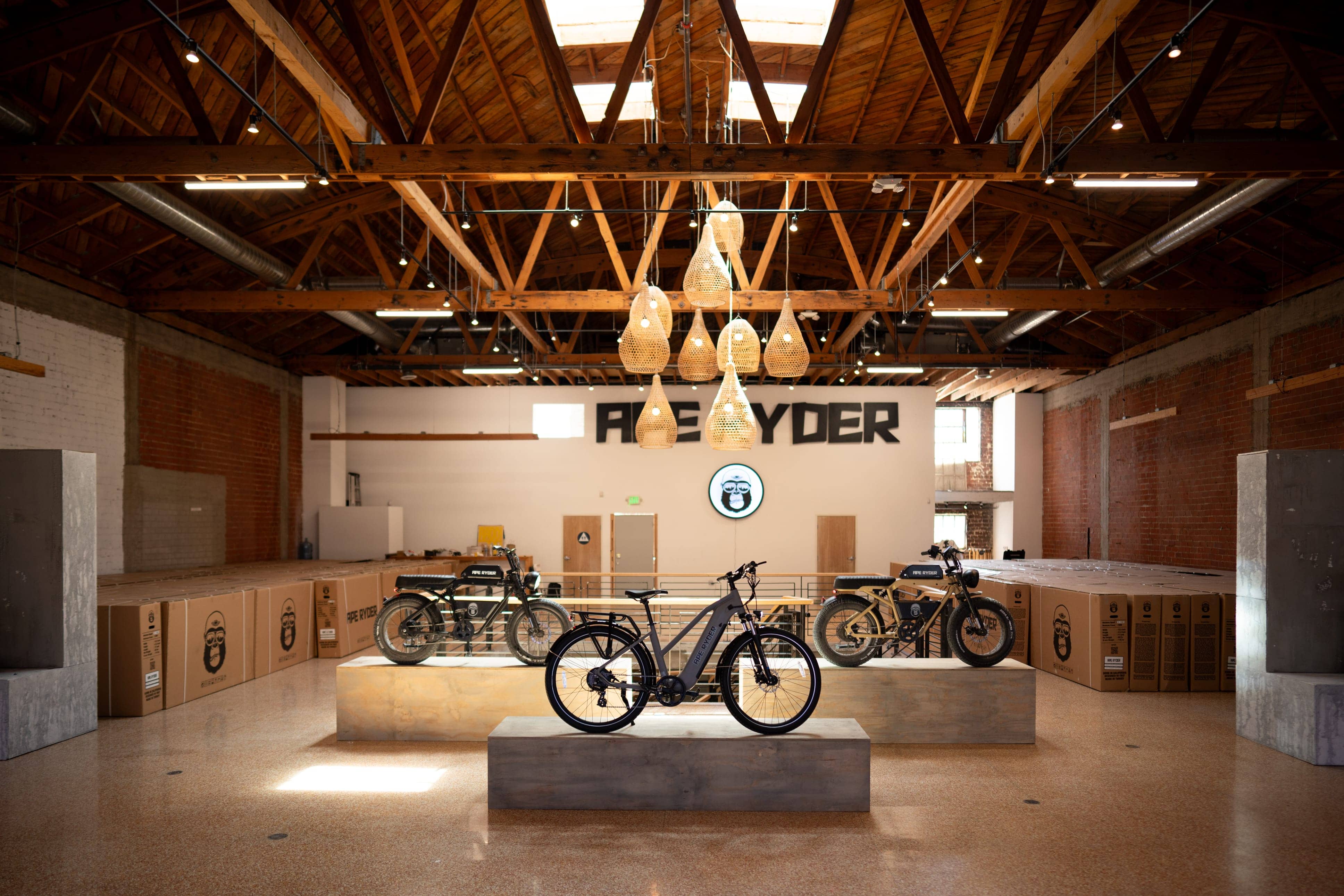 624 S. Pacific Ave, San Pedro, CA 90731
San Pedro Showroom
Rxperience our ebikes first-hand, explore our extensive range of accessories, and connect with our knowledgeable team ready to guide you for your ebike purchase. You can also take one of our bikes for a test ride or bring yours in for a repair. Scroll down to book your visit.
Need service or repair?
Find a Dealer
Take a test ride, learn more, or get service and repairs done on an Ape Ryder ebike at our dealers across the United States. Our network of Elite Dealers are dedicated to providing not only a diverse selection of Ape Ryder ebikes but also the highest level of customer care. Click the link below to go to our dealer locator.
Dealer Locator