Leaders of the pack
Our Best Sellers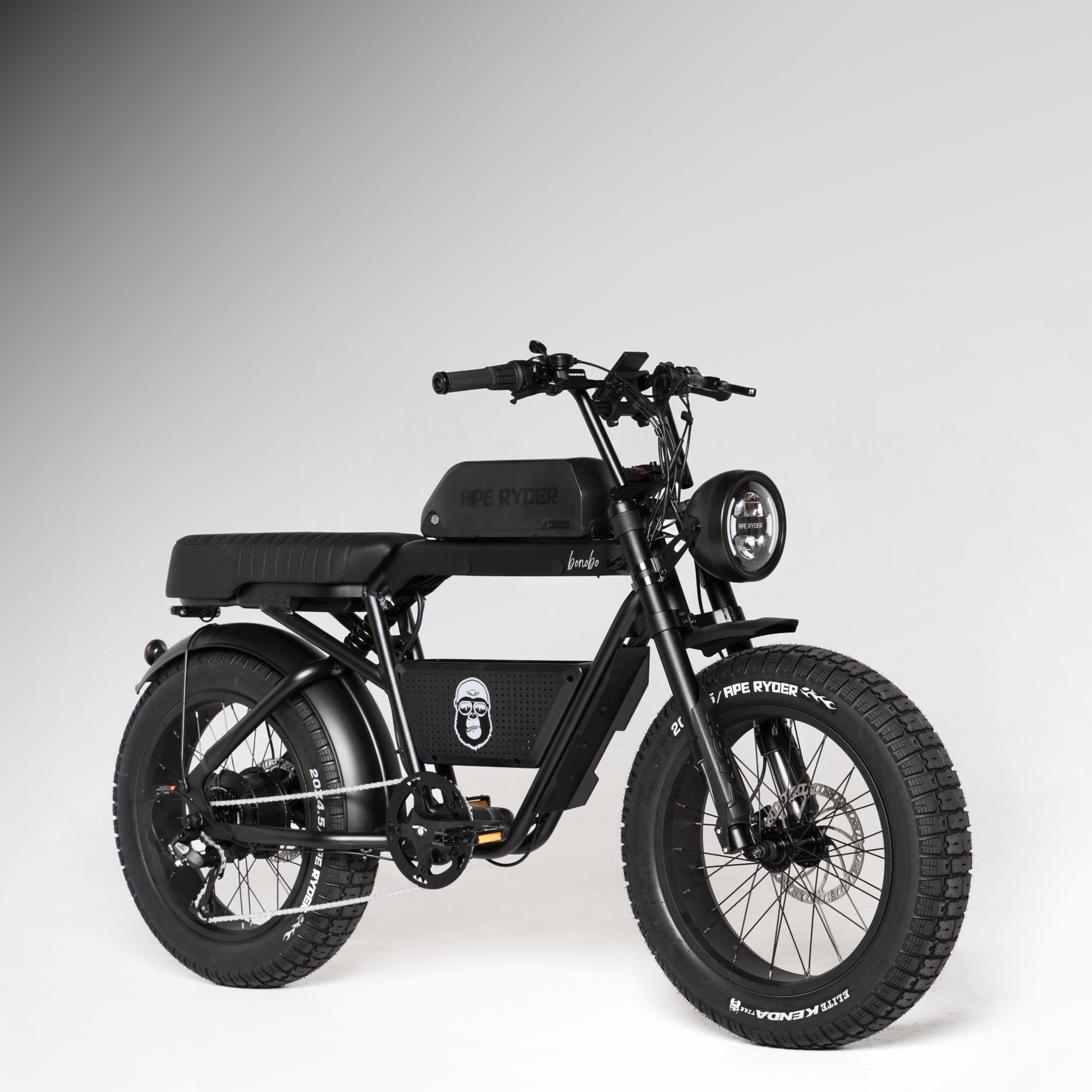 For the adventure
The Bonobo
With a powerful 750W motor and a top speed of 28 MPH, the Bonobo is primed to make every journey an exhilarating ride. Boasting an impressive 60-mile range thanks to its 48V 21AH battery, Bonobo ensures you won't be left stranded, no matter how far your adventures take you.
Bonobo's striking design is as eye-catching as it is functional. With its sturdy 20" x 4.5" fat tires, you can effortlessly conquer any terrain, from the city streets to off-road trails.
Explore The Bonobo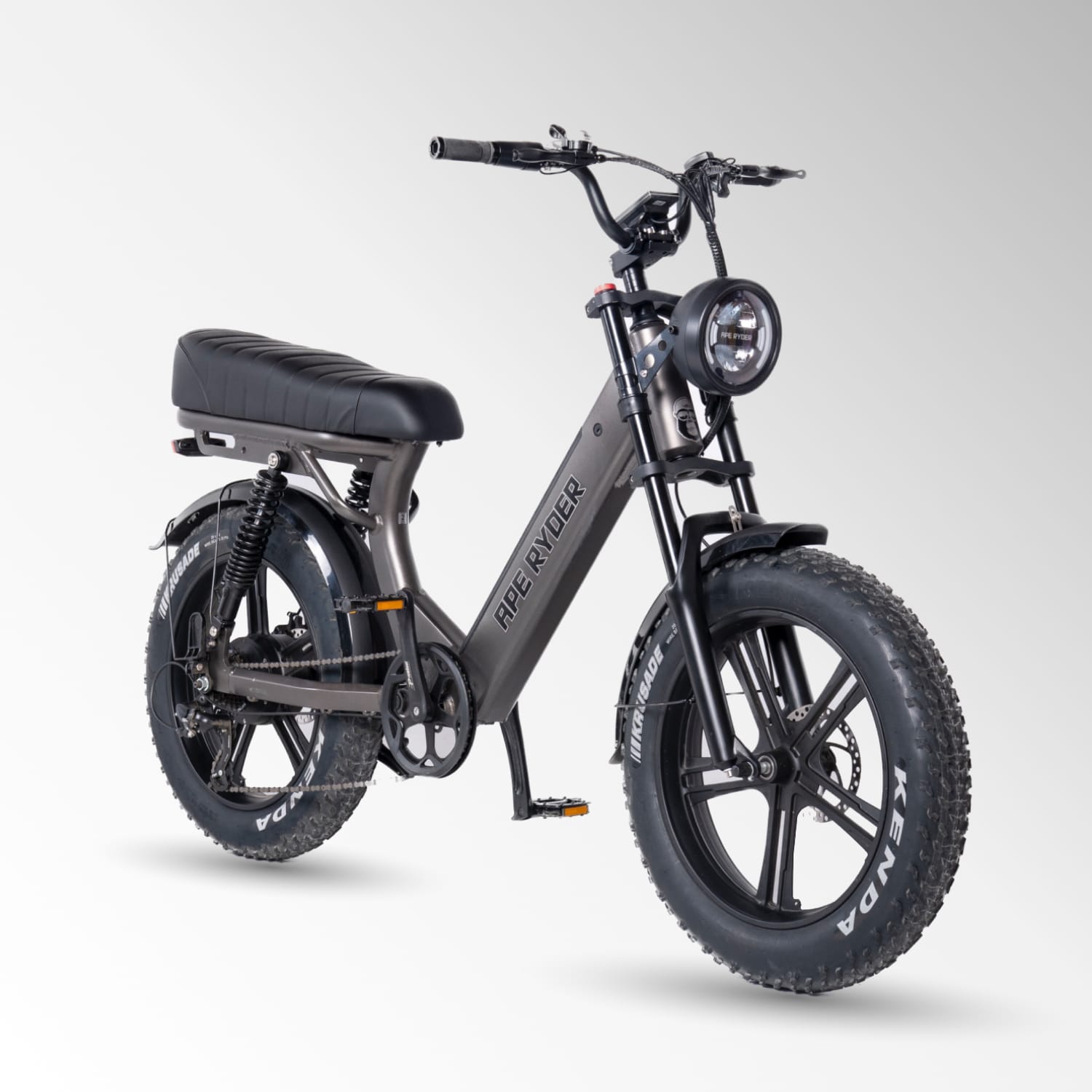 For everyday comfort
The Gibbon
Gibbon is a versatile masterpiece that transcends boundaries and unlocks a world of endless possibilities. With its stunning aesthetics, cutting-edge features, and uncompromising performance, the Gibbon is not just your ordinary electric bike — it's your passport to limitless adventures.
Explore The Gibbon
Shop by model
A Bike For Everyone
View all
Shop by style
A Ride Style For Everyone
Enhance Your Ride
Shop Accessories
View all
Don't believe us?
Hear From Our Riders
I love the bike!
I love the bike btw!! You guys took all the great things an e-bike needs and put it all in one bike. Nobody else has done that. I wish the seat and bars were a little higher, but other than that it's perfection. The brakes are sooooo good btw!!
The Best Bike Ever!!!
I never thought I would love a bike as much as I love my Gibbon. Not only is it beautifully designed, but it's also sturdy and reliable. The bike is comfortable to ride for long periods, and the controls are incredibly user-friendly.
Nailed it!
Gibbon has nailed it! The bike is sturdy, the ride is comfortable, and the battery life is impressive.
Solid and reliable!
Very solid ebike, handles well, and has lots of power. I found the controls a little complicated at first, but once I got used to them, I had no issues. Overall, a great bike.
Testimonial
Took my new bike for a spin on some local trails and it performed flawlessly. The design is sleek and modern. Best purchase I've made in a long time.
Power and Performance
My first eBike and I'm completely impressed. The power is remarkable, and it climbs hills like a champ. The ride is smooth and stable, even on rough trails. Absolutely loving it!
See the fun in action
Ape Ryder In The Wild
Don't get left behind
Reliable Service & Support
We cracked the code for a seamless customer experience. Enjoy expert support wherever your ride takes you so you can experience the ultimate in customer satisfaction with our seamless support.
Ape Retail
Our Rad Retail team can show you our full line-up, answer your questions, and set you up with a free test ride. Need help with your ebike? We have a full service center on site!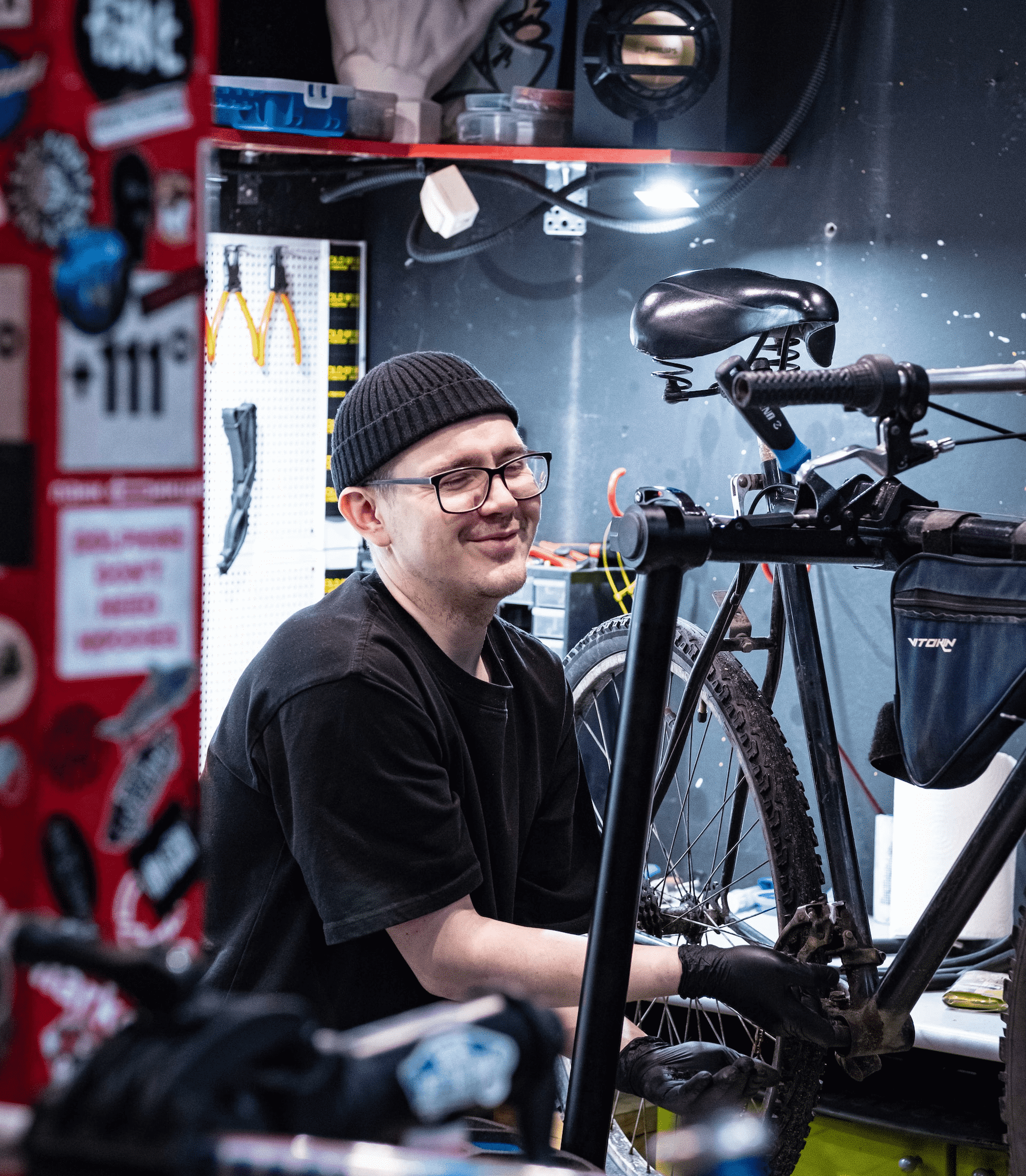 Service Centers
We partner with neighborhood bike shops and mobile service providers to give you the support you need. Let us connect you with a Rad-approved mechanic in your area.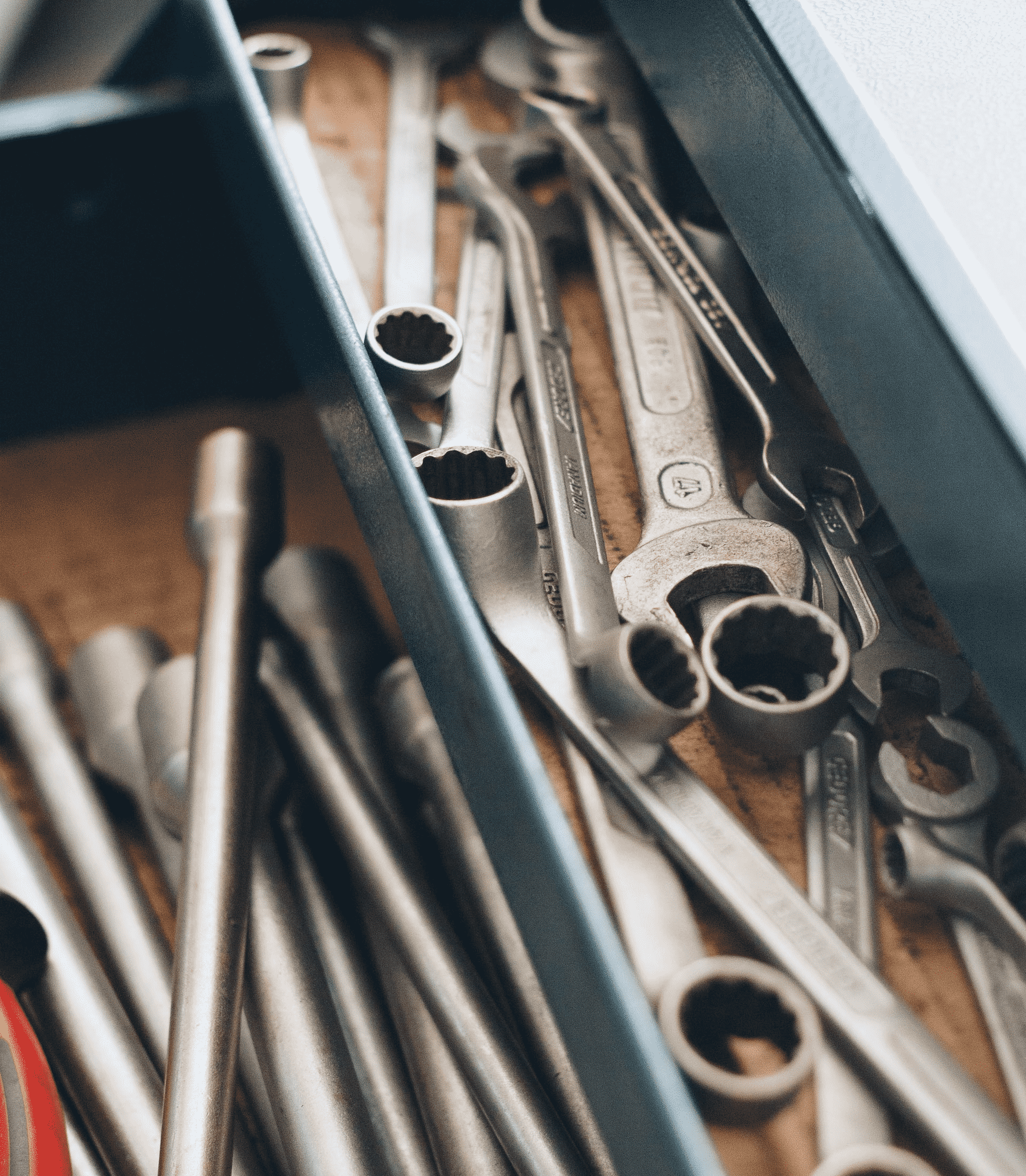 Live Support
With lifetime customer support, we're here for you. Visit our help center to find answers or chat with one of our U.S.-based experts.
Join the cause
Pedal towards a better future

We care about the world we live in. We strive everyday to be net positive in this world. Each purchase counts for a donation to SeaTrees, a non-profit dedicated to protecting ocean animals. Also, we directly support Kenyan Mangrove Sanctuaries that work to protect our apes.
100%
less carbon emissions than cars
100x
more miles per pound of battery than electric cars
24.4 million
tonnes of potential CO2 can be avoided
Joshua Tree
Field Journal 01 | Joshua Tree, CA
Join us as Ape Ryder for an unforgettable photo shoot in Joshua Tree! Our team captured moments of pure joy amidst the captivating beauty of nature. Experience the magic we brought to life against ...